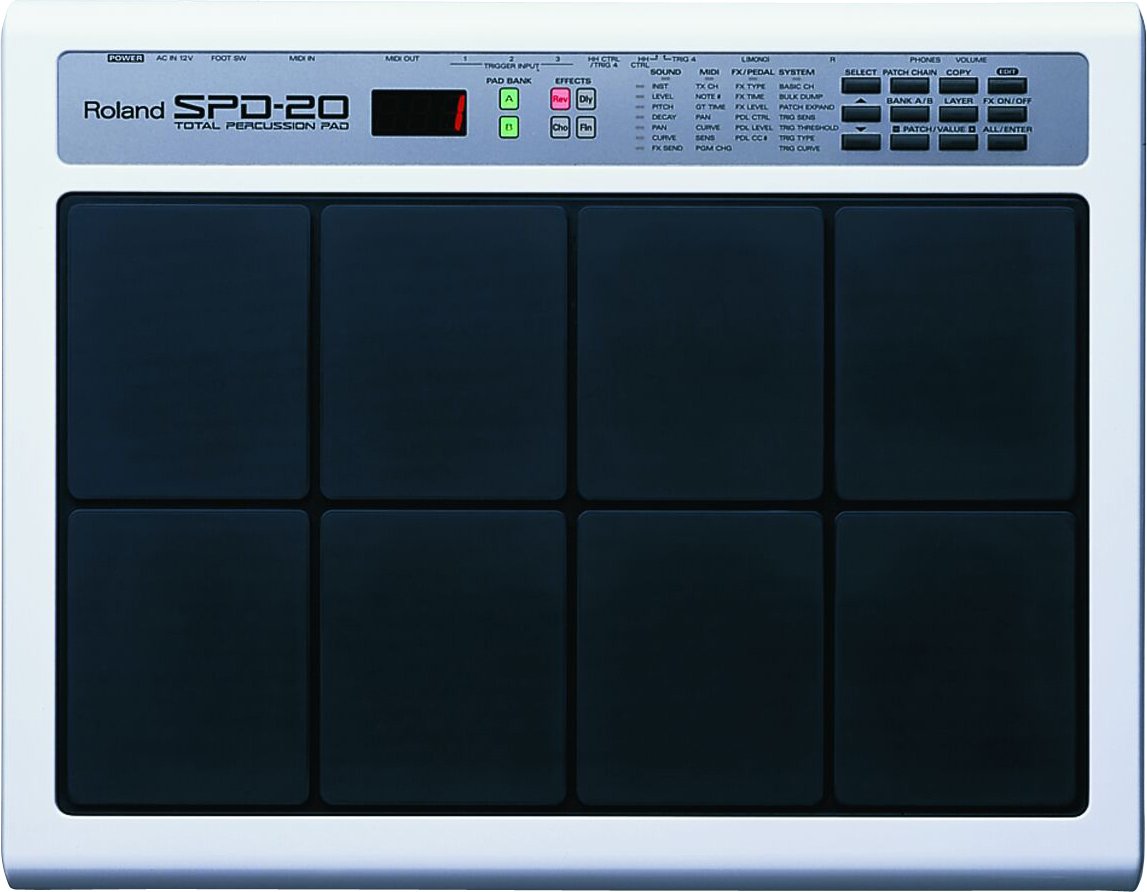 Price List Rp.8.765.000
Roland SPD-20 Total Percussion Pad
The SPD-20 Total Percussion Pad is Roland's flagship electronic percussion multi-pad, with a very intuitive interface and 700 high-quality percussion, drum and instrument sounds. This multi-pad is perfect for acoustic drummers looking to add electronic sounds to their sets, electronic drummers looking to expand further, and MIDI studio musicians who want to program rhythm parts more naturally.
Compact electronic percussion multi-pad/sound module with 8 velocity-sensitive rubber pads

700 high-quality drum and percussion sounds and various sound effects configurable into 99 patch locations

Broad selection of ethnic/world percussion instruments

Built-in multi-effects including Reverb, Delay, Chorus, Flanger

Four dual-trigger inputs for triggering SPD-20 sounds from external pads and other triggering devices

Can be connected directly to acoustic drum triggers via four drum trigger inputs

MIDI In, Out for sequencing and other applications
99 Patches, 8 Patch Chain
Instrument, Level, Pitch, Decay, Pan, Curve, Effect Send Level
Reverb, Delay, Chorus, Flanger
7-segment, 3-character LED
Output (L/Mono, R), Phones (Stereo), External Trigger Input* x 3 (Dual), Hi-Hat Control/Trigger4 Input* (Dual), MIDI (In, Out), Footswitch (Dual), AC IN *Trigger inputs 1 and 2 accept rim shots from the PD-7, -8, -9, -80R, -105, -120 and -125 while inputs 3 and 4 accept rim shots from the PD-7 and -9.
BOSS BRA-Series AC Adaptor, Slit Tape
* Weight: excl. AC Adaptor
*The specifications are subject to change without notice.